Luca Bertasso and Mauro Maffezzoni
Curated by Alessandro Frangi
Casa Testori
Extended to Sept. 24
Finissage: 17 september, h. 17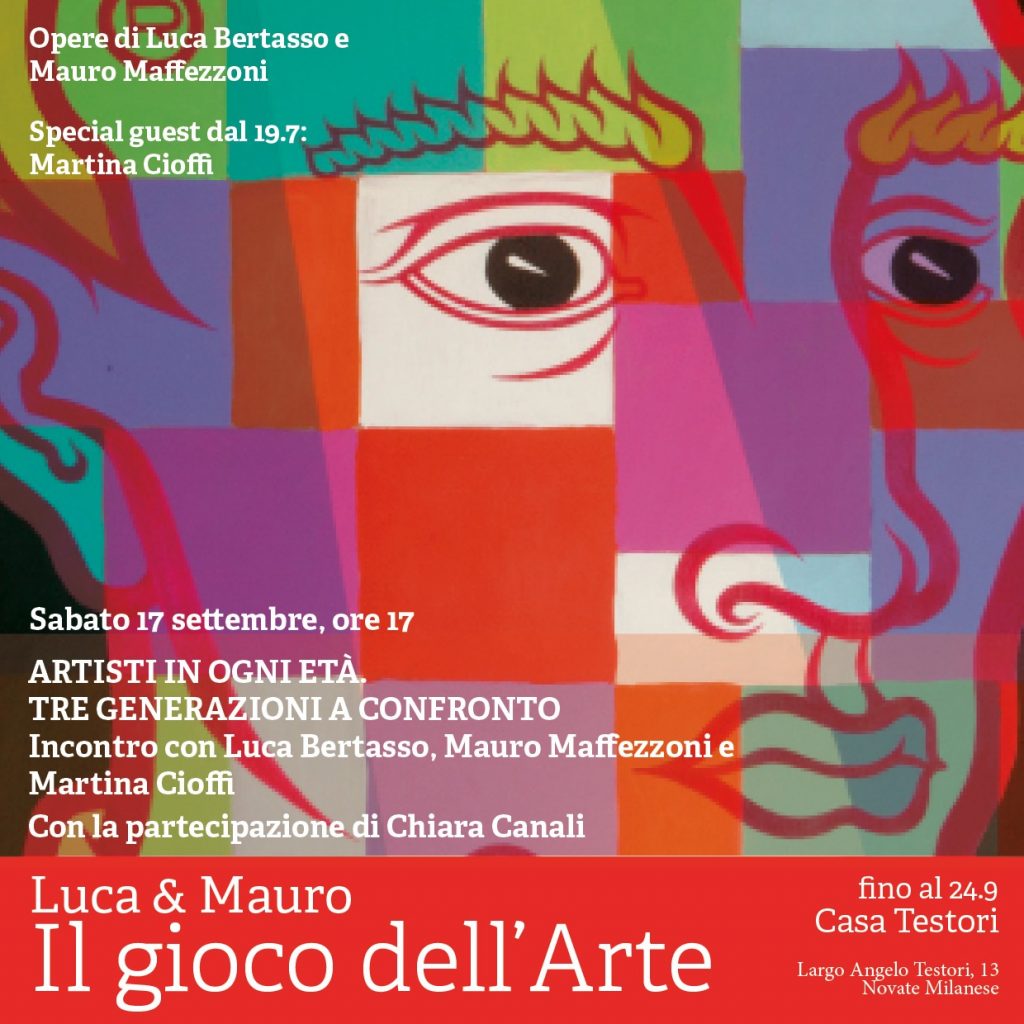 ARTISTS IN EVERY AGE
THREE GENERATIONS IN COMPARISON
Meeting with Luca Bertasso, Mauro Maffezzoni and
Martina Cioffi
With the participation of Chiara Canali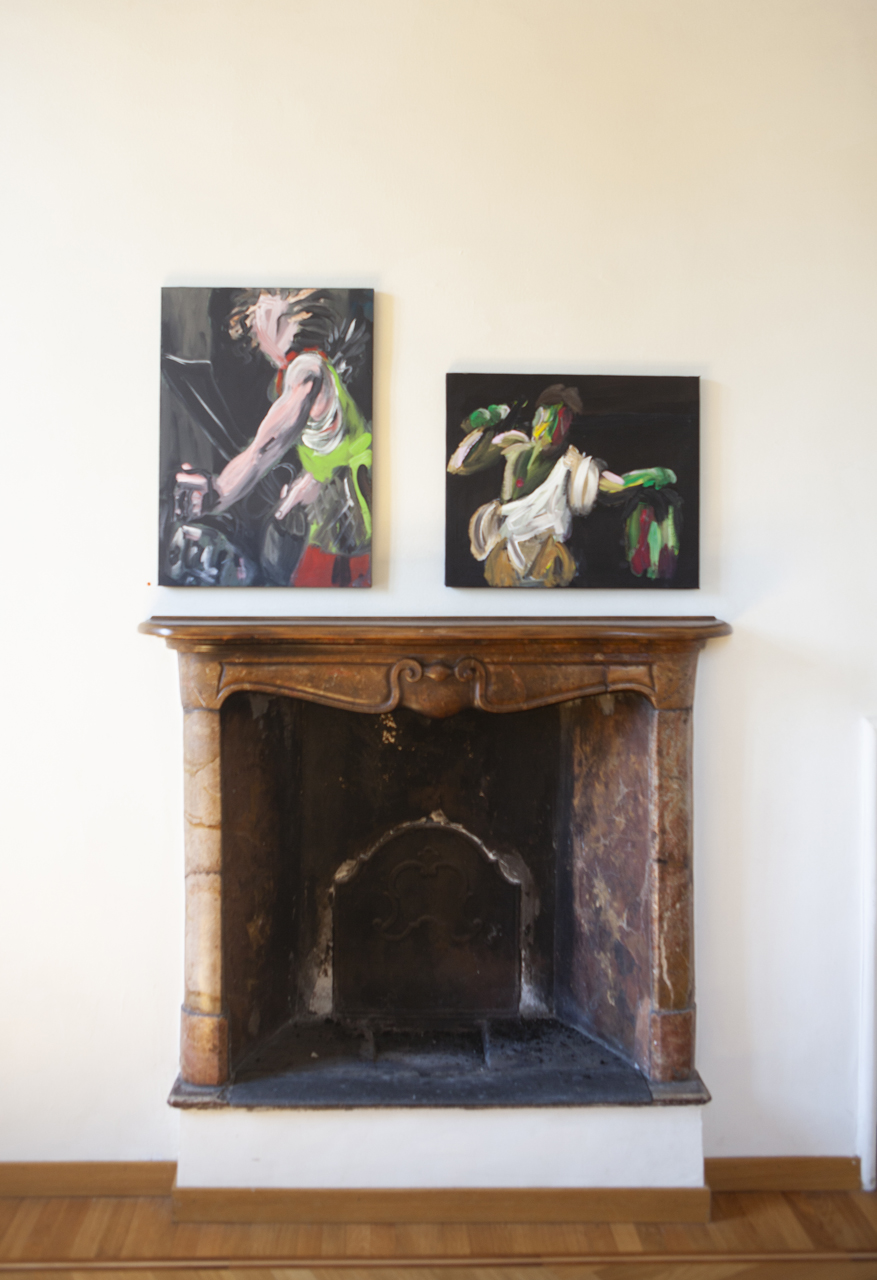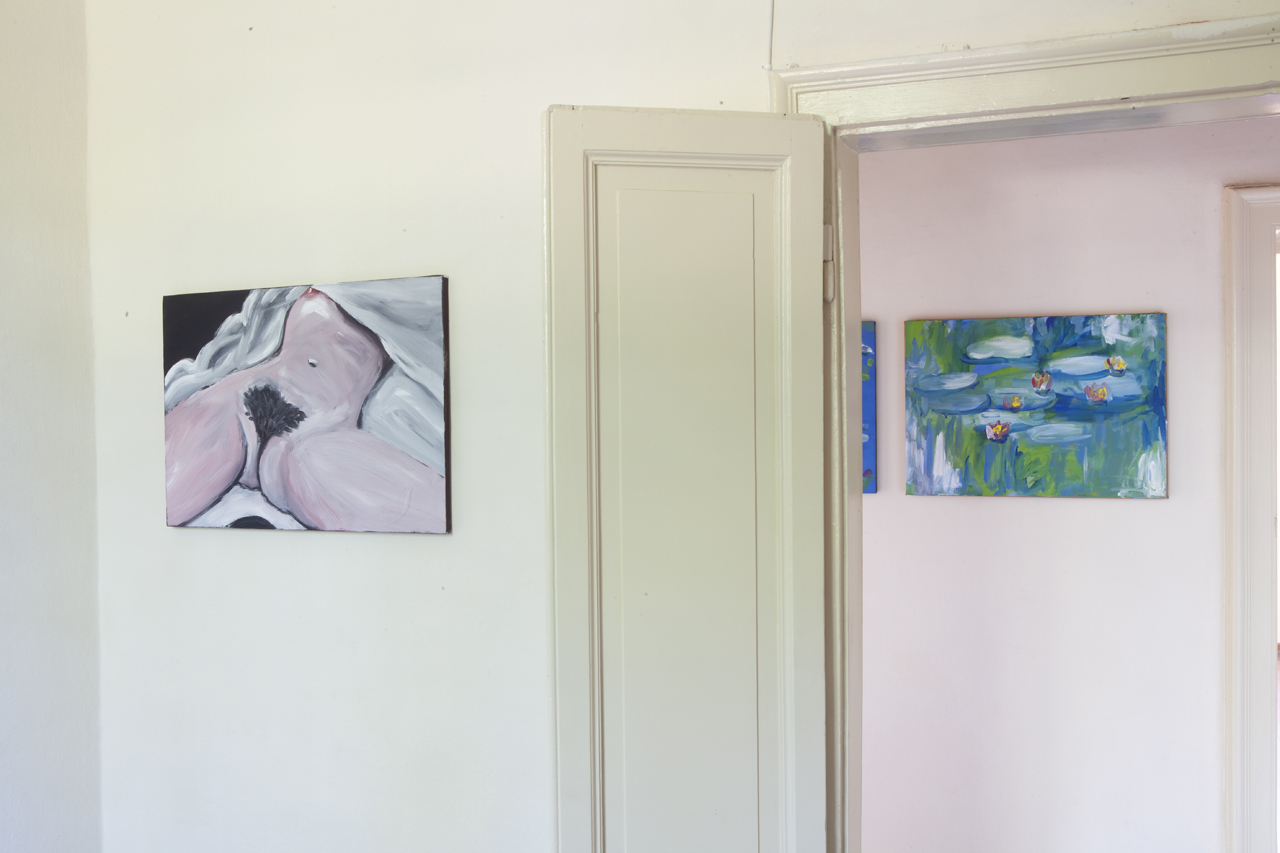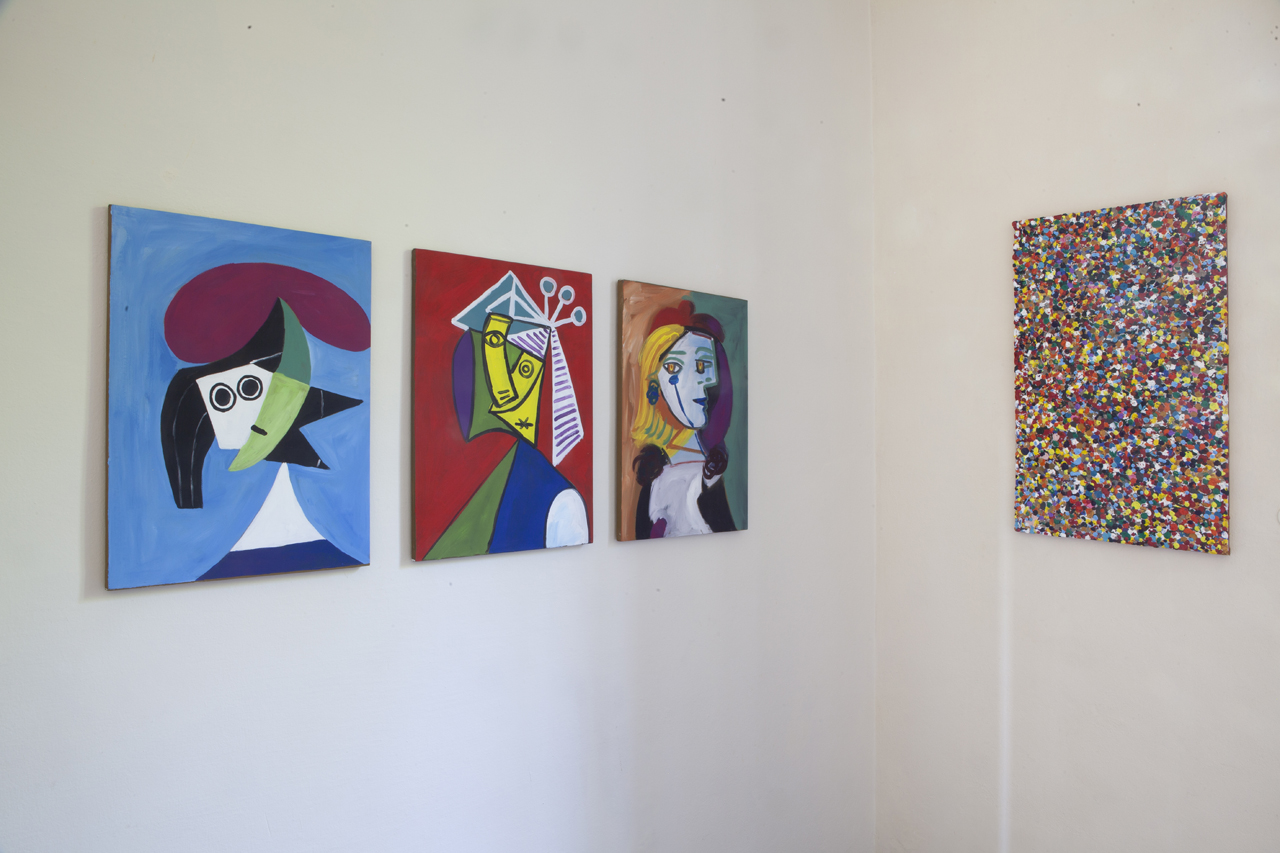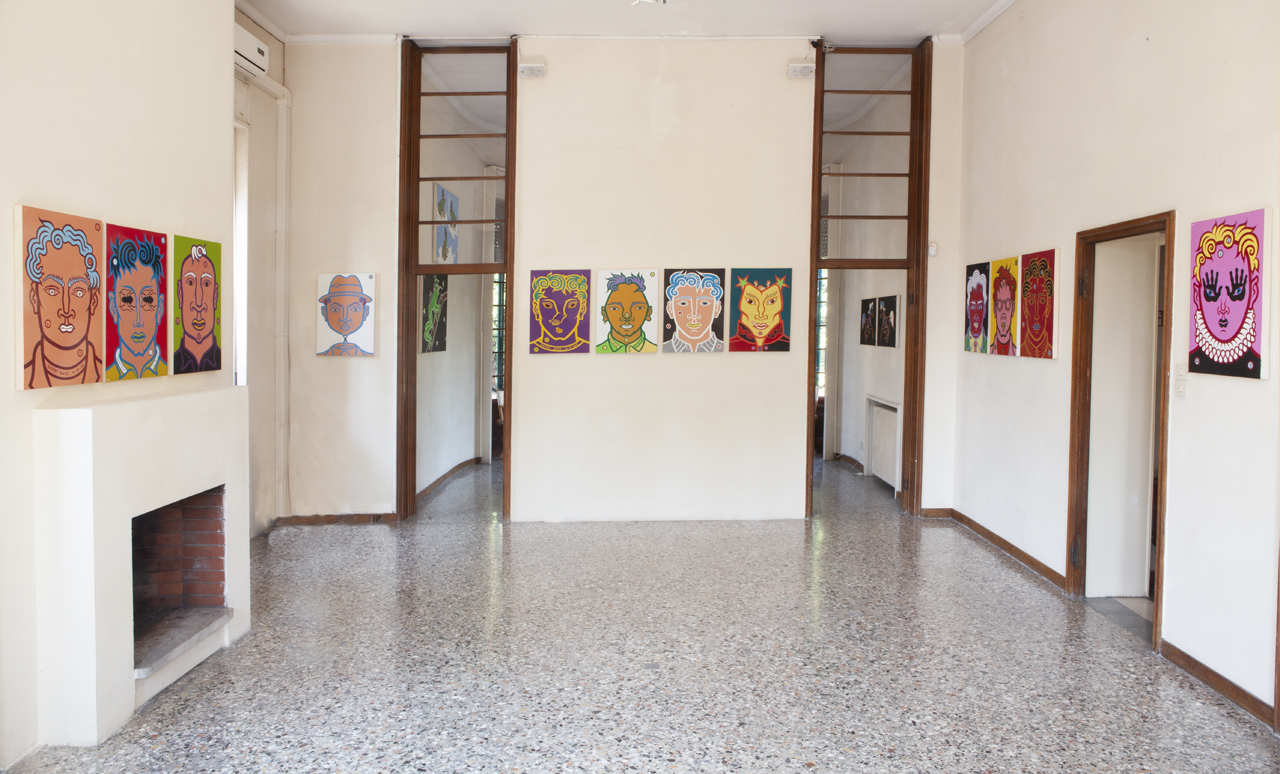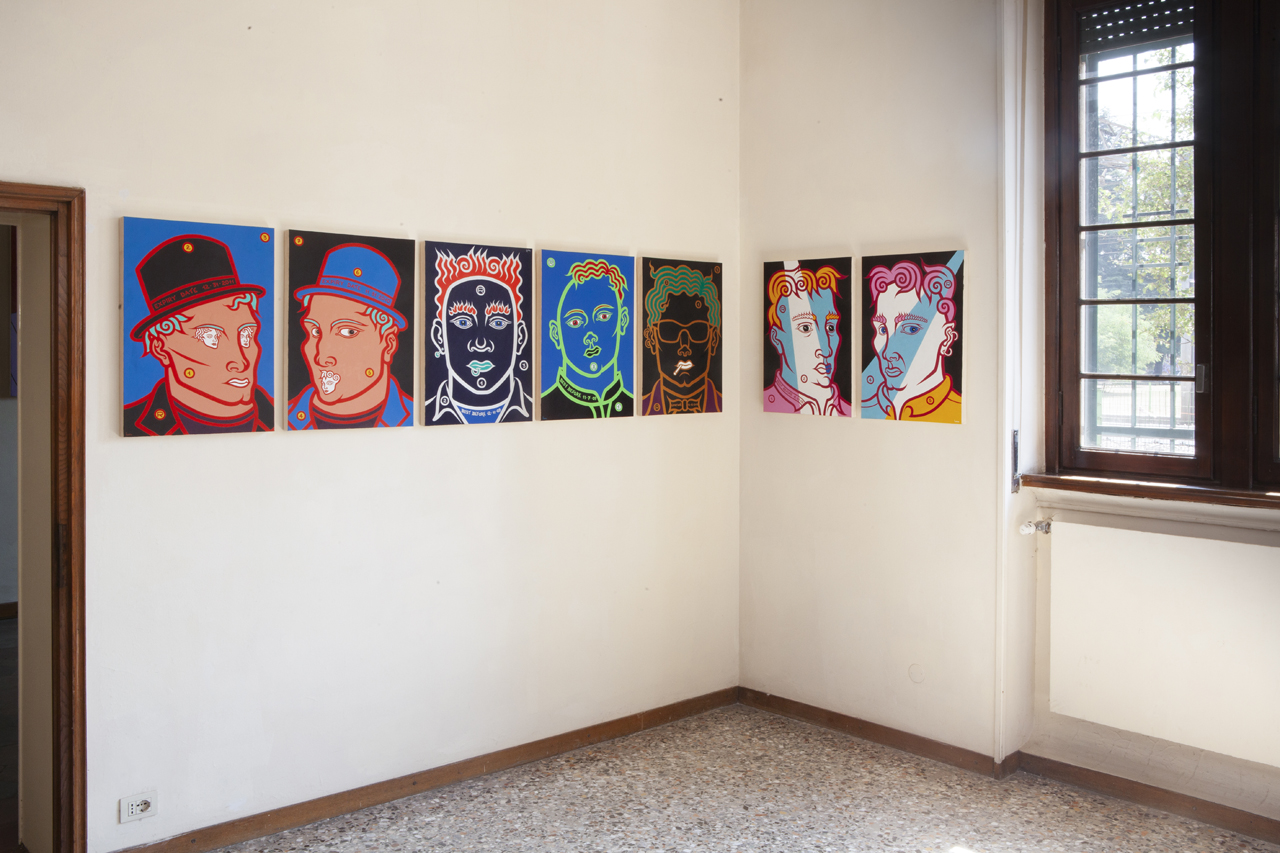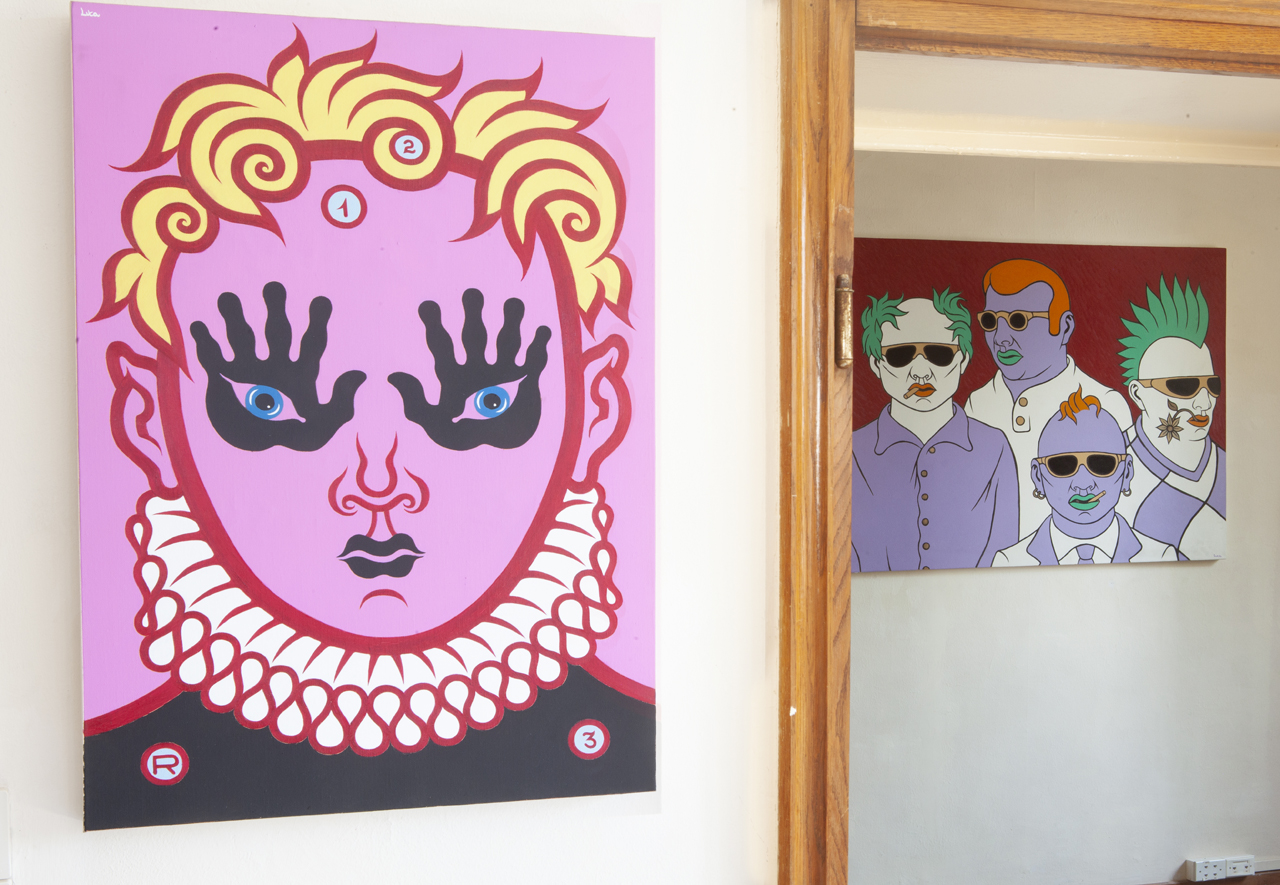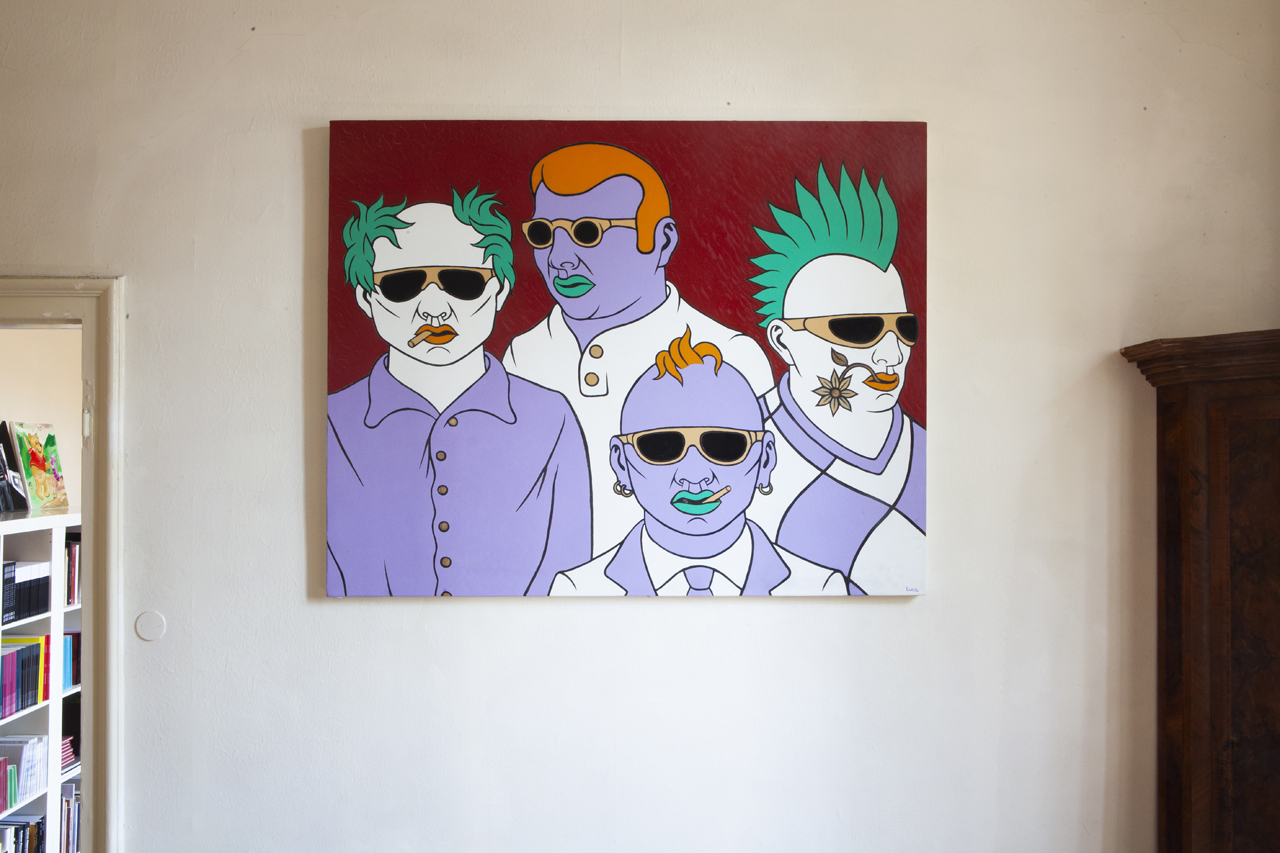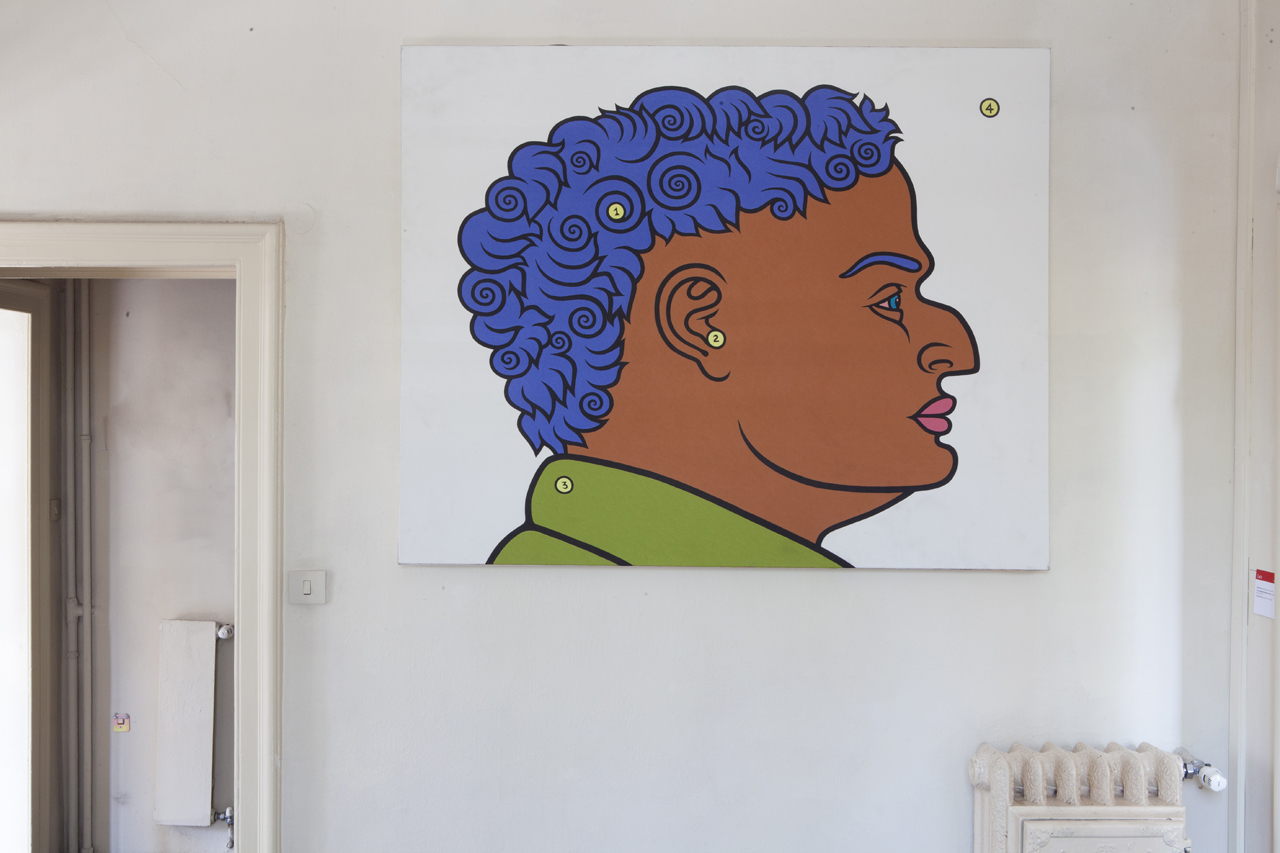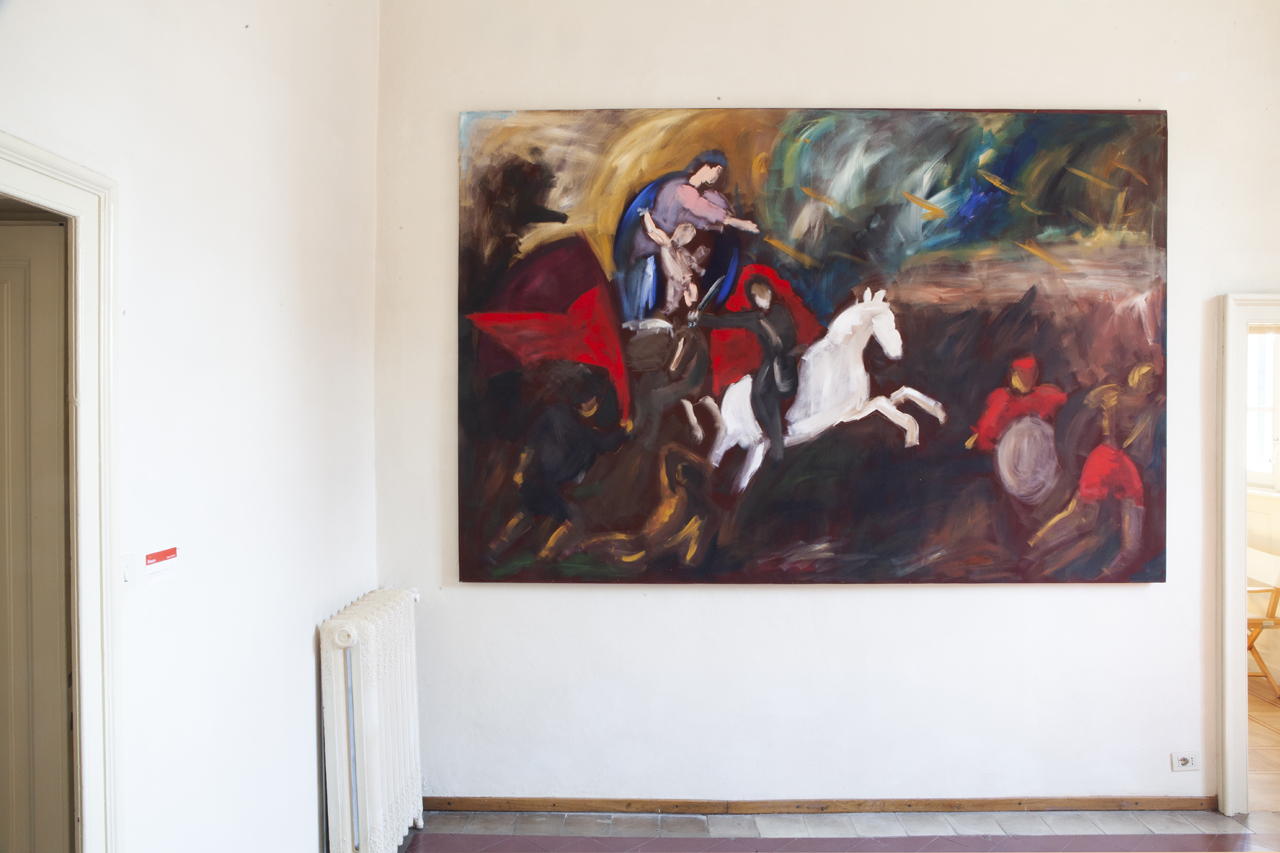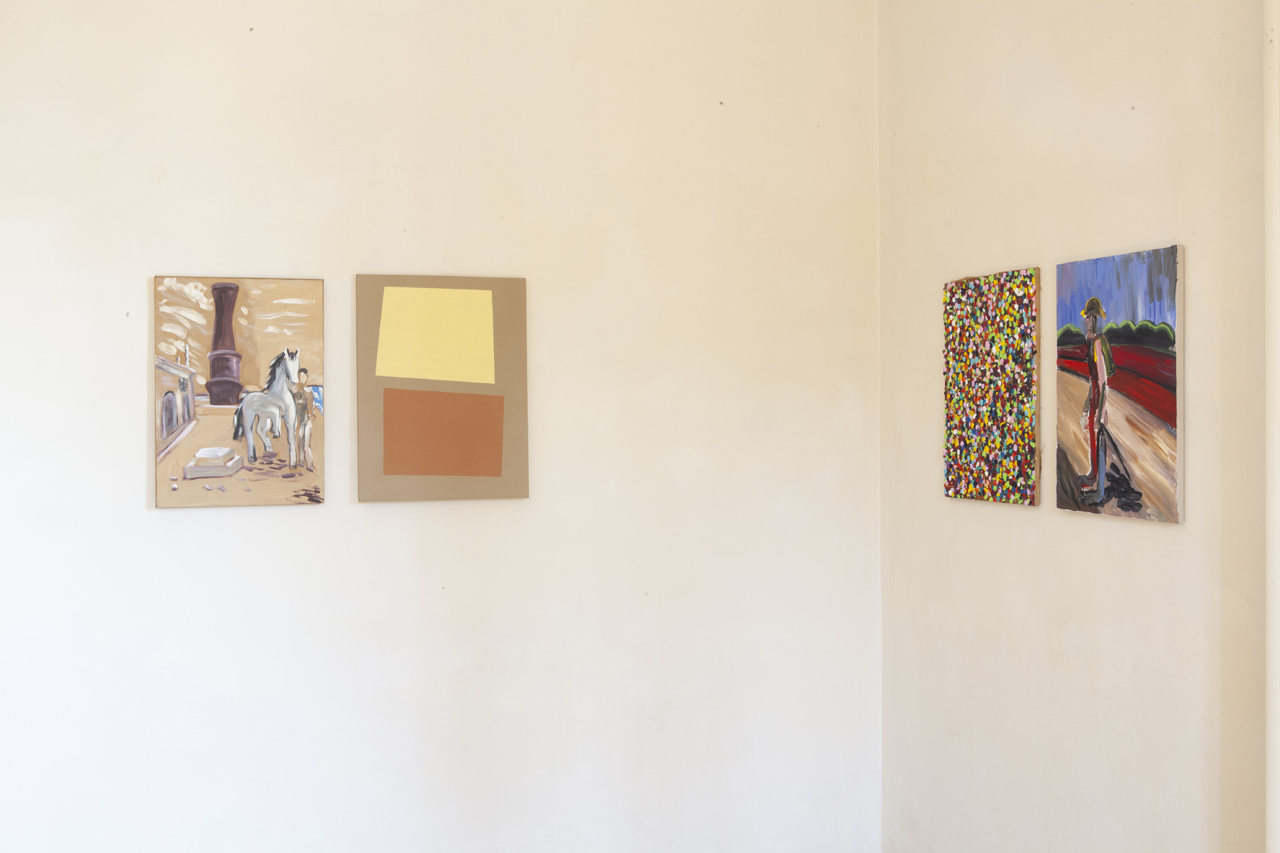 This exhibition draws its title from a beautiful book that Agata Boetti, Alighiero's daughter, published in 2016. Agata wrote it to explain that for her, the art of that very special father was first and foremost a "multitude of games». So it was simple, unexpected but immediately understandable. Luca Bertasso and Mauro Maffezzoni; or rather, Luca and Mauro, because the game always introduces a familiarity, filled the rooms of Casa Testori with the healthy imprint of those who live art with passionate lightness. There is a word that, in its fullest and most beautiful meaning, restores the sense of this exhibition: fun (in Italian divertimento). The etymology of the word goes back to divertere, meaning to turn elsewhere, to take another direction. Luca and Mauro are two artists devoted to painting, respectful of the daily dedication and discipline that painting imposes. Yet in painting they find avenues, to divertere, thus to belie their seriousness.
Luca moves with ease in an imagery that merges pop with comics. The eyes of his characters are curious, grainy, indiscreet. They have a rockish swagger, with those somatic features always so brazenly emphasised. They are fixed and steady as icons, but always dispense a subtle sense of irony. Instead, Mauro moves with a free and deliberately non-professorial manner, despite his role, within the immense reservoir of the art of the past, to plunder a piece of it every day and replicate it. The action might seem a little iconoclastic, but in reality it is dictated by a sympathy that sometimes overwhelms even good manners.
The game of Art then continues (from 19 July) in the Winter Garden room, with Martina Cioffi's installation. Enamelled clay flowers have sprung up in the centre of the space. They are imaginary flowers, improbable and at the same time sumptuous, and have an iron rod for a stem. Art can sometimes, even where nature is impeded..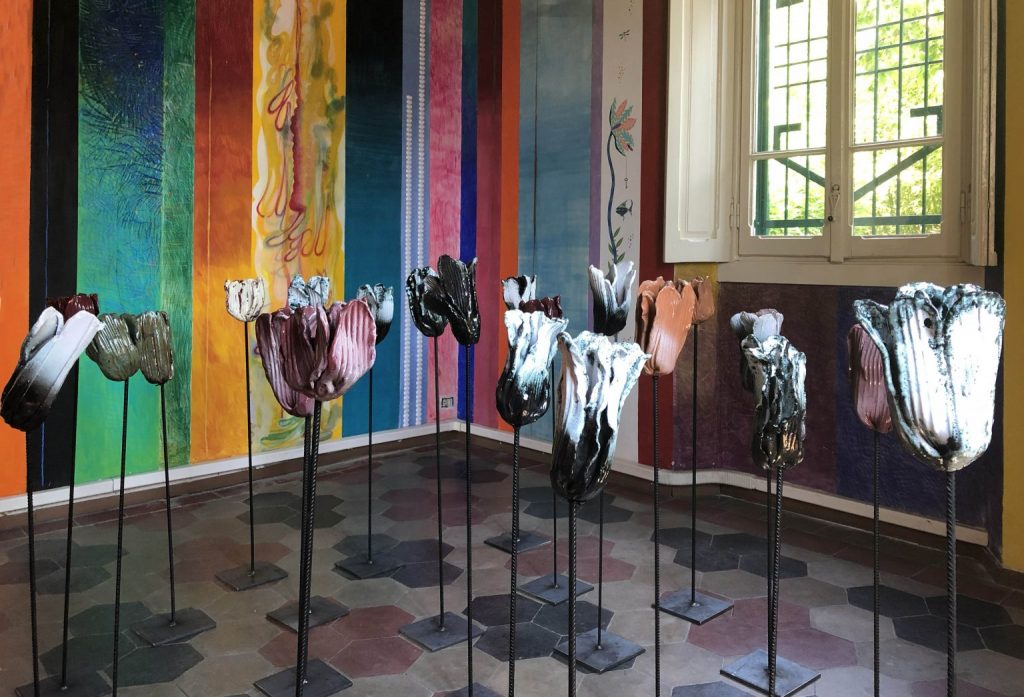 One recommendation: the game of Art is such if it manages to be contagious and thus if it is also transmitted to the visitor. Therefore, the recommendation in the path of this exhibition is not to get tangled up in too much reasoning but to let yourself go. Look, imagine, enjoy, shuffle the cards of taste and adopt incorrect points of view.
Opening hours: Tuesday to Friday 10.00-13.00 and 14.30-18.00- Saturday from 14.30 to 19.30.
Closed on Sunday and Monday