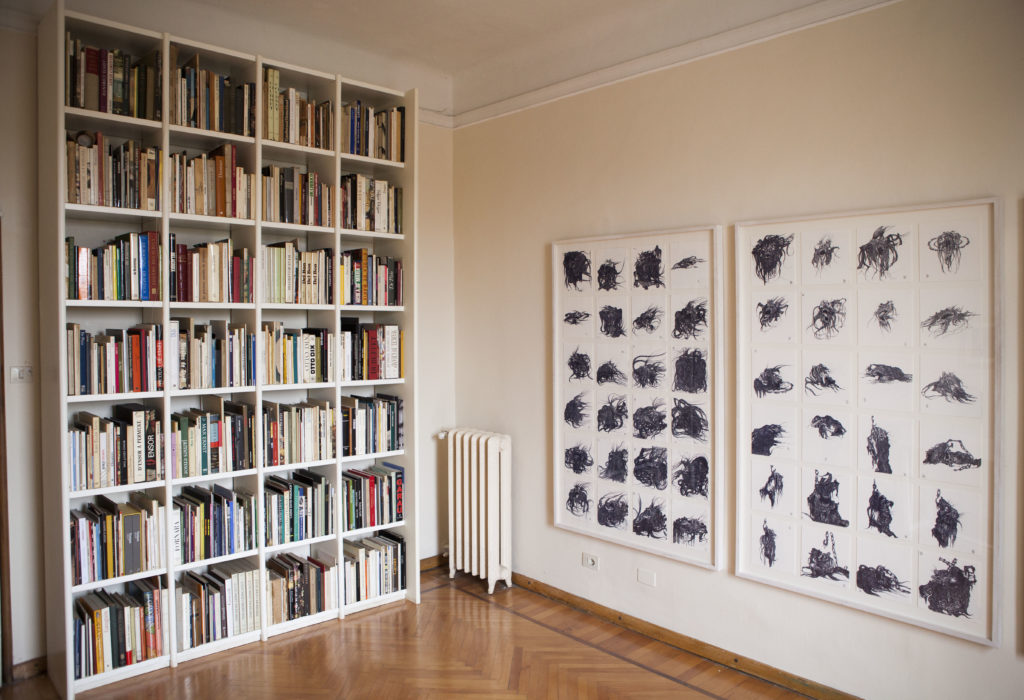 The Giovanni Testori Art Library includes over 15,000 volumes and reflects in its content and order the indications given by Giovanni Testori (1923-1993), writer and art critic himself.
The largest section includes monographs of 20th century artists, with numerous catalogs produced by private galleries and national and international institutions.
A section of monographs of artists working from 1200 to 1700 is accompanied by some thematic sections, dedicated, for example, to Still Life, Drawing, Engraving, Sculpture, Museums or Italian Regions.
In addition to the large section of magazines, encyclopedias and art collections, there is also a specific collection of rare volumes dedicated to African and pre-Columbian art.
The library makes it possible to understand the interests of Testori who, in some volumes, includes his own handwritten glosses or affixes signatures and ownership stamps. There are volumes with autograph dedications of the author and some rare artist's editions, in some cases unique pieces, completely executed and painted by hand.
The Library is open to everyone, in particular to students, scholars and researchers, and offers itself as a point of reference for the North of Milan, which has the opportunity to access a large catalog of art, unique for the territory.
The Giovanni Testori Library is kept at Casa Testori, in Novate Milanese, and is open to the public. The volumes are available for consultation at the premises and are not on loan.