BOTANICA. FROM ART TO NATURE
Casa Testori
10 October 2015 – 14 February 2016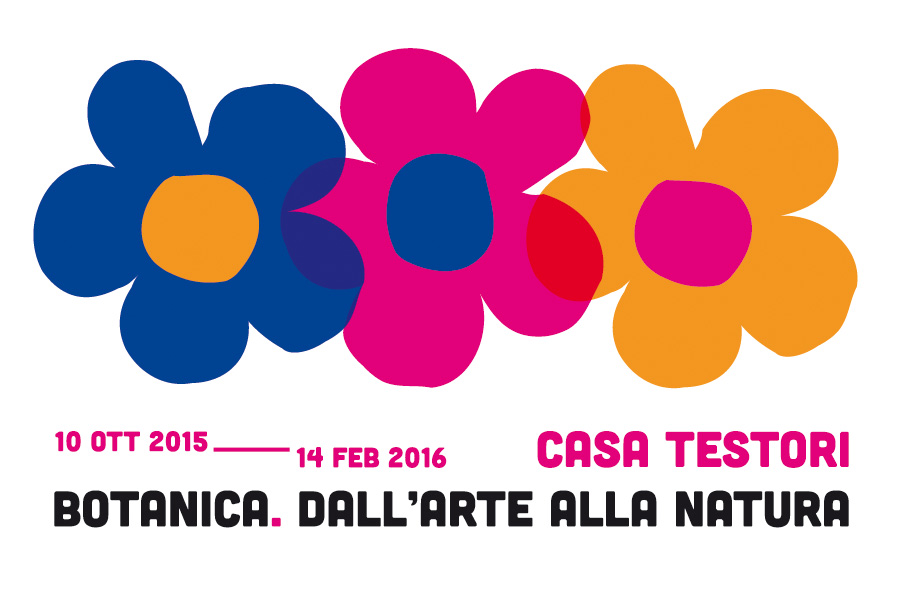 A garden, rich in rare and sought-after varieties, in a unique house in the northern suburbs of Milan, was the key to the new exhibition season at Casa Testori. 
The idea of research, study, cataloguing and valorisation of the extraordinary herbaceous concentration that is the garden of Giovanni Testori's house, undertaken by the Natural History Museum of Milan, has given rise to Botanica. From art to nature, an exciting cycle of exhibitions held from 10 October 2015 to 14 February 2016 at Casa Testori.
The series included the large exhibition of the artist William Congdon (Pianura, 11 October 2015 – 14 February 2016), which occupied part of the ground floor and the upper floor of the House, while the remaining spaces were animated each month by different exhibitions.
For the first time, the Botanica project involved institutional partners and associations in the area, which together contributed to the creation of an active community and the consolidation of Casa Testori in the territory. 
The project aimed to make Casa Testori attractive by enhancing its garden and creating themed exhibitions and participatory interventions between art and nature, which involved local schools and two agricultural parks, Parco della Balossa (Parco Nord Milano) and Parco delle Risaie (Parco Sud Milano), with their respective communities.
The choice of the theme and the actions that articulated it were the result of joint planning with the five partners involved: Parco Nord Milano, The William G. Congdon Foundation, Associazione Giovanni Testori Onlus, Associazione Amici della Biblioteca di Villa Venino, Associazione Parco delle Risaie. In addition, there are about twenty public and private bodies involved in the different actions of the project, including: Natutal History Museum of Milan, Parco Sud, the municipalities of Novate Milanese, Bollate, Cormano, first and second grade schools in Novate Milanese, ITCS Erasmo da Rotterdam of Bollate and IIS Pareto of Milan.
THE EVENTS
PIANURA. WILLIAM CONGDON
Curated by Davide Dall'Ombra and Francesco Gesti
Casa Testori
11 October 2015 – 14 February 2016
PROFESSIONE BOTANICO
Curated by Mami Azuma with Gabriele Galasso
Organised by the Natural History Museum of Milan
Casa Testori
10 October – 8 November 2015
PROGETTO OSKAR
Fabrizio Segaricci
Curated by Arianna Beretta
In collaboration with Circoloquadro
Casa Testori
10 October – 8 November 2015
ARTICOLI FANTASIA
Curated by Lorenza Boisi 
With Giardino di Carta, curated by Yari Miele
In collaboration with MARS
Casa Testori
14 November 2015 – 10 January 2016
NO FOOD, NO PET, NO FLOWERS
Alice Tomaselli
In collaboration with Lucie Fontaine
Casa Testori
14 November 2015 – 10 January 2016
URBAN SPACE GARDEN
Curated by Vincenzo Castella
Casa Testori
13 February – 17 April 2016