MICHELANGELO AT THE CRIPTA SAN SEPOLCRO
A project by MilanoCard and Casa Testori
Curated by Giuseppe Frangi
Cripta San Sepolcro, Milan
11 May – 15 September 2018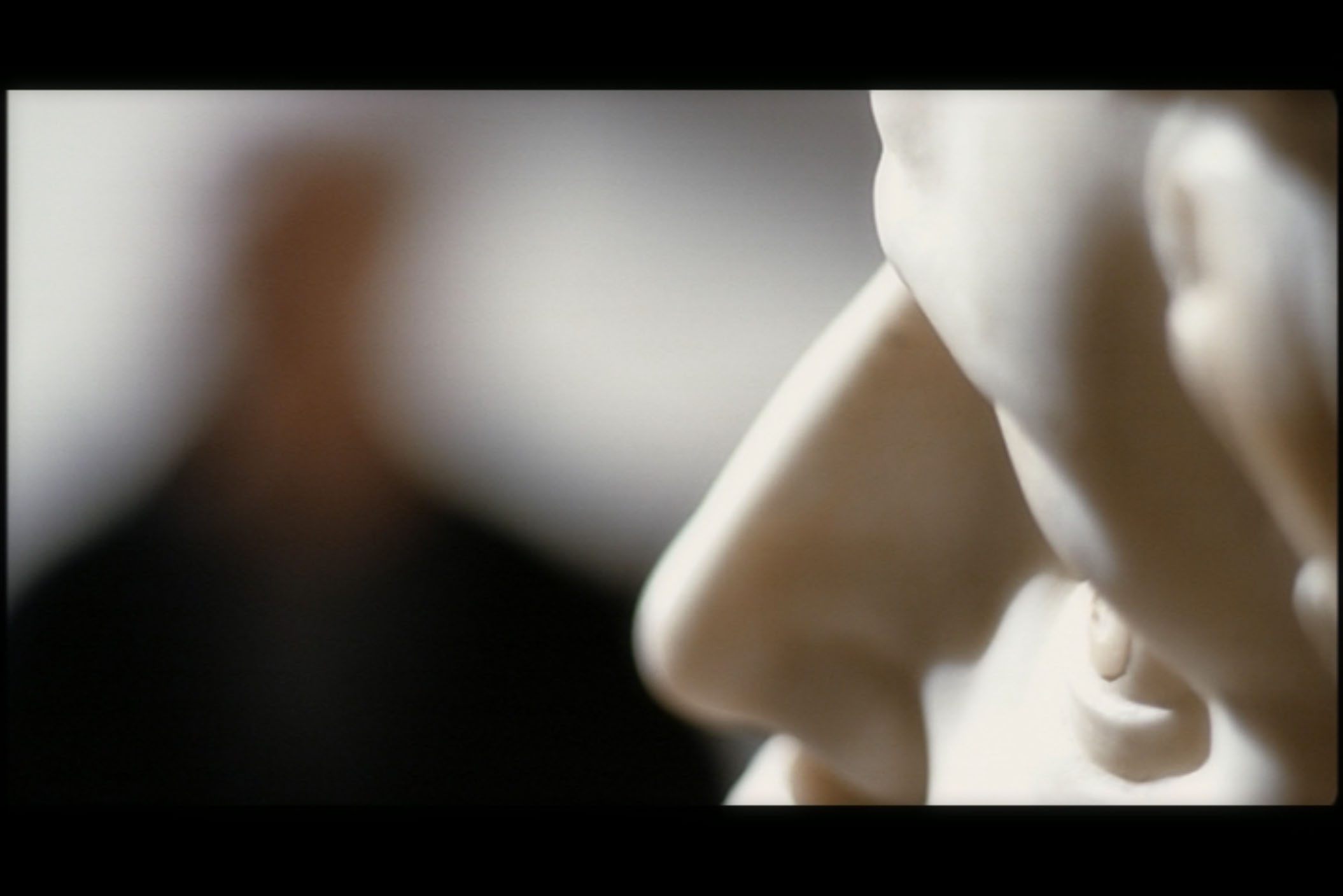 After the great success of the Bill Viola exhibition, it is now the turn of Michelangelo Antonioni (1912-2007), one of the greatest directors in the history of cinema, to be the protagonist of an extraordinary exhibition at the Cripta San Sepolcro (Crypt of the Holy Sepulchre) in Milan. 
From 11 May to 15 September 2018, the rooms of one of the city's most spiritually rich and visited places, which since its reopening has seen over 70,000 people pass through it in just under two years, hosted Lo sguardo di Michelangelo (The Gaze of Michelangelo), a 15-minute short film produced by Istituto Luce and Lottomatica. The film, made by the Ferrarese director in 2004, three years before his death, can be considered a sort of spiritual testament.
The initiative, curated by Giuseppe Frangi, produced by MilanoCard and Casa Testori, promoted by the Veneranda Biblioteca Ambrosiana, with the patronage of the Associazione Michelangelo Antonioni and the sponsorship of Analysis, recounts the extraordinary experience of the encounter between the director and Michelangelo Buonarroti's Moses, preserved in the Basilica of San Pietro in Vincoli in Rome. 
The gaze referred to in the title is that of the director, who enters walking in the half-light of the church, stops and remains motionless, almost overwhelmed, in front of Buonarroti's masterpiece, scrutinising its details and dwelling on the prophet's expression. 
Moses is a marble statue that "speaks", capable of transmitting to the observer all the beauty that the artist has given him. In this visit, Antonioni enters into complete symbiosis with the sculpture, delicately moving his arm until he touches it with his hand to capture its spirit. 
The director's exit through the church door, accompanied by a mysterious chorus of Pierluigi da Palestrina, makes the documentary author return to the sunlight penetrating from outside. 
An extraordinary experience that made the visitor feel like a protagonist, finding himself in contact with a millenary work such as the Crypt, in the total silence from which the comparison between human transience and the eternity of art springs.
The exhibition was enriched by some photographic portraits of Moses made by Aurelio Amendola, in dialogue with Antonioni's work.