INTERNATIONAL OPEN CALL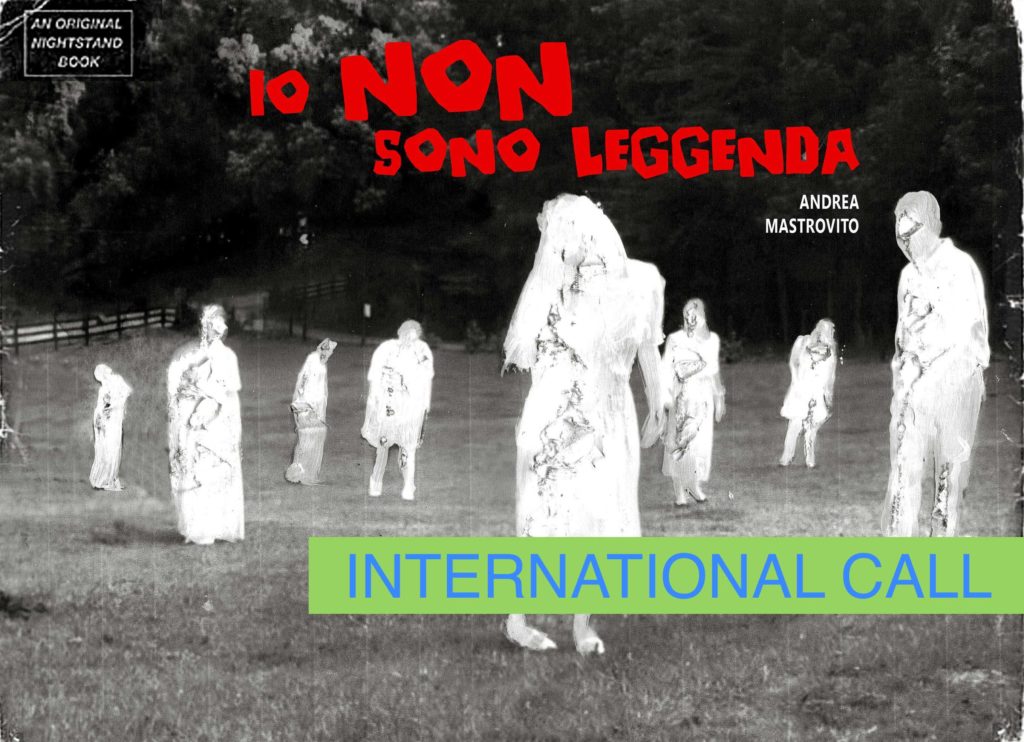 Andrea Mastrovito
IO NON SONO LEGGENDA
Progetto Italian Council – Sesta Edizione |
Italian Council Project – Sixth Edition

Un progetto di | a project by: CASA TESTORI
A cura di | curated by: Davide Dall'Ombra
INTERNATIONAL OPEN CALL
Per il coinvolgimento di illustratori, disegnatori e artisti nella produzione dell'opera di Andrea Mastrovito: Io non sono leggenda
| For the involvement of illustrators, draftsmen and artists in the production of Andrea Mastrovito's work: Io non sono leggenda
Si cercano studenti ed ex-studenti delle Accademie di Belle Arti, con ottima padronanza del disegno e del ritaglio, spiccata sensibilità pittorica e disponibilità di lavoro autonomo distribuito nel medio-lungo periodo (3-6 mesi a partire dal 2 dicembre 2019), al fine di collaborare con l'artista Andrea Mastrovito alla produzione delle tavole necessarie all'animazione dell'opera Io Non Sono Leggenda, in corso di realizzazione per il progetto di Casa Testori, curato da Davide Dall'Ombra e realizzato grazie al sostegno dell'Italian Council della Direzione Generale Creatività Contemporanea e Rigenerazione Urbana del Ministero per i Beni e le Attività Culturali e per il Turismo.
We are seeking students and ex-students of fine arts academies, with excellent skills in drawing and cutting, notable pictorial sensitivity and available for free-lance work spread over the medium-long term (3-6 months beginning 1 December 2019). They will be required to collaborate with the artist Andrea Mastrovito to produce the tables necessary for the animation of his work Io non sono leggenda [I Am Not A Legend], currently being created for the Casa Testori project, curated by Davide Dall'Ombra and realized with the support of the Italian Council of the Directorate-General for Contemporary Creativity and Urban Regeneration of the Italian Ministry of Cultural Heritage and Activities and Tourism.
Gli interessati dovranno spedire il proprio curriculum e portfolio a info@casatestori.it entro il 29 novembre 2019. I candidati verranno selezionati a insindacabile giudizio dell'artista e del curatore del progetto.

Those wishing to apply should send their curriculum vitae and portfolio to info@casatestori.it no later than 29 November 2019. Candidates will be selected by the artist and the project curator, whose decisions shall be final.
Project supported by the Italian Council (6th Edition, 2019) program to promote Italian contemporary art in the world by the Directorate-General for Contemporary Creativity and Urban Regeneration of the Italian Ministry of Cultural Heritage and Activities and Tourism