THE LANDSCAPE IS FOR UNSTABLE
Agne Raceviciute, born in Lithuania
The video Genovaite Raceviciene in Juodkrante Neringa tells the story of a place and a journey. A space without colour, the landscape features of which determine and blend with the identity of those who travel through these places. A peninsula linked to mythologies and legends, a tongue of earth between sea and lagoon, between sand and woodland, where the dunes increasingly become a Nordic forest. We follow a figure, in a rhomboid-shaped mantle that hides the figure's appearance and amplifies his or her movements, secure as those of an animal in its habitat, camouflaged between tree trunks and stones, following a route with a precise goal, a road that speaks of origins and ancestry. We follow two figures, a grandmother and granddaughter, retracing a space akin to retracing a life.
Oscar Contreras Rojas, born in Mexico
Rojas's canvases, which assume several different formats, display the artist's typical fluidity and lightness of touch, the fruits of his years of study in Venice. The evocation of indistinct landscapes is here accompanied, and at times alternates, with suggestions of figures in the process of construction or disintegration. This is true even of the small paintings – almost a pocket art gallery – partially hidden from view by a large screen. They portray landscapes from two very distant countries, Mexico and Italy, that co-exist in the figure, experience and memories of the painter. They are two sides of the same coin. Starting from the presumption that they cannot be experienced simultaneously, the very fact that they are gathered within a single personality enables infinite combinations to take place between the surfaces. Surfaces that can be deconstructed to demonstrate, with still more violent evidence, the possible cohabitation, even physical, of worlds apparently distant from one another.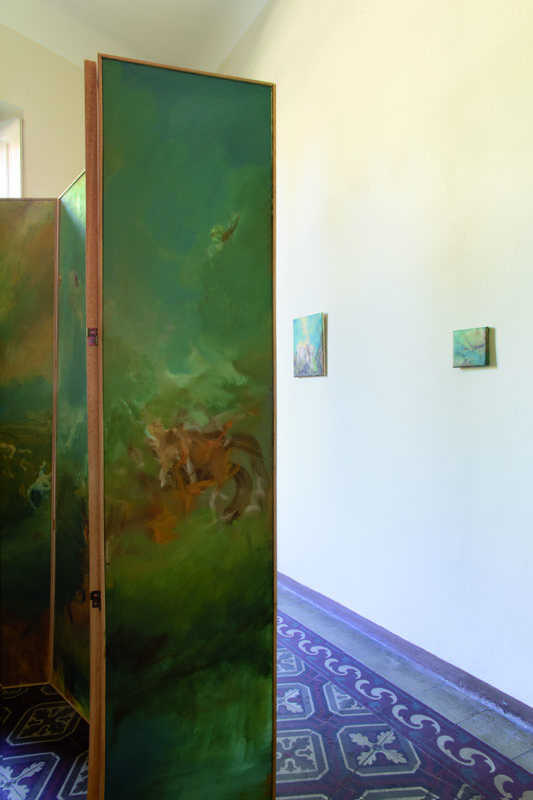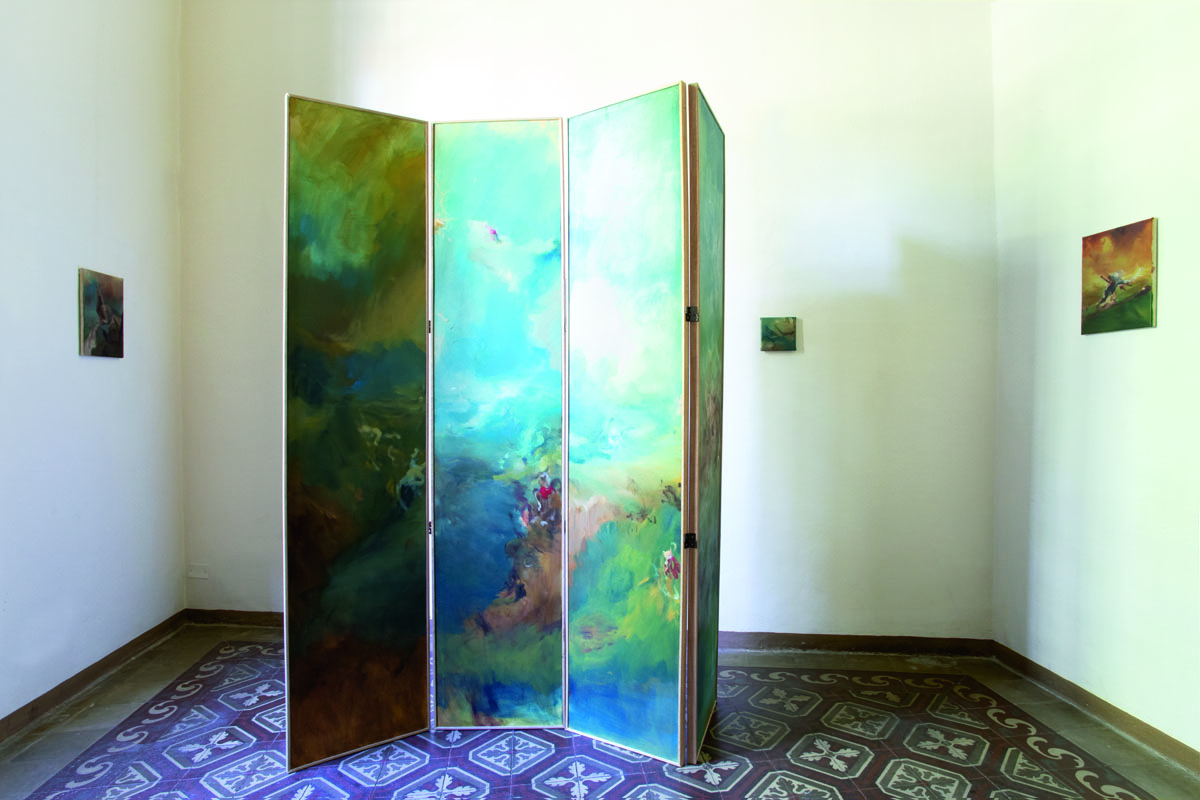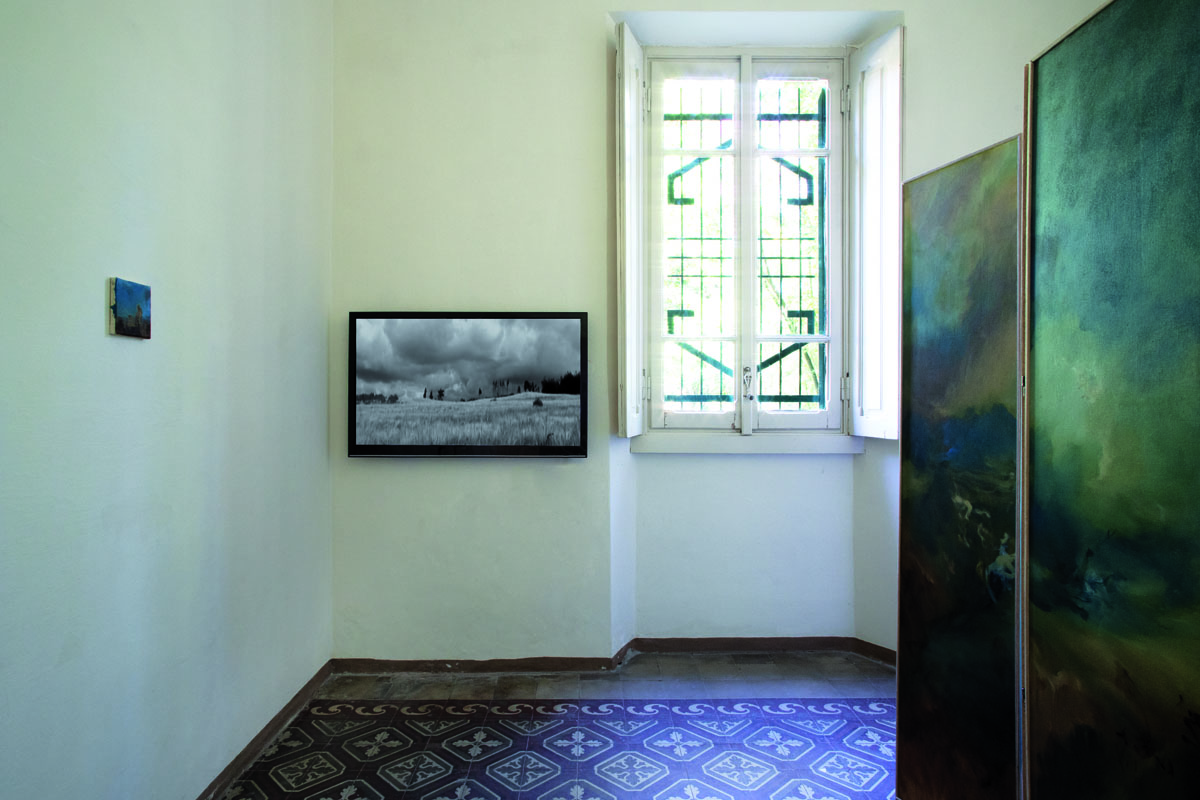 Appocundria, Casa Testori, 2019 © Maki Ochoa-26
Appocundria, Casa Testori, 2019 © Maki Ochoa-28
Appocundria, Casa Testori, 2019_via filo © Maki Ochoa-27