METAMORPHOSES OF IDENTITIES AND MATAMORPHOSES OF LANDSCAPES
Felipe Aguila, born in Chile
Filum is an attempt to return to the artist's origins, to analyse their distance from the present. It is a two-channel projection in which Felipe Aguila compares himself with his father. Have time, distance and different customs modified their identity or does an invisible thread – a filum – remain, regardless of the different continents and spaces separating them? The comparison evolves through a series of parallel gestures that no longer coincide. This is underlined by the subdivision in two screens, requiring the observer to pass repeatedly from one to the other. The landscapes change, the interiors change – how  do the identities change? The artist emphasizes how, in his own thought, not only linguistic identity but even cultural affinity have weakened. Ways of walking, eating and travelling therefore become external evidence of a new way of conceiving time, of planning one's own life. Attention to minute details, to involuntary gestures, measures the distance and the extent to which this thread has been stretched.
Oscar Contreras Rojas, born in Mexico
A fusion between different traditions, but which have the same idea of transformation: The Popol Vuh ("Book of the Community") and Ovid's Metamorphoses are the starting point for Oscar Contreras Rojas's work. Both in the collection of myths and legends of the various ethnic groups inhabiting the Quiché land, one of the Maya reigns in Guatemala, and in the Latin epic poem, the fulcrum of the story is, in fact, metamorphosis, the possibility to change, to evolve. Thus, the small sculptures of the Mutant series are an assemblage of different materials. Some are objects found here and there, some have been artificially constructed. They are made uniform by the red wax, which helps convey the idea that this is an ongoing process, that these shapes can be further modified.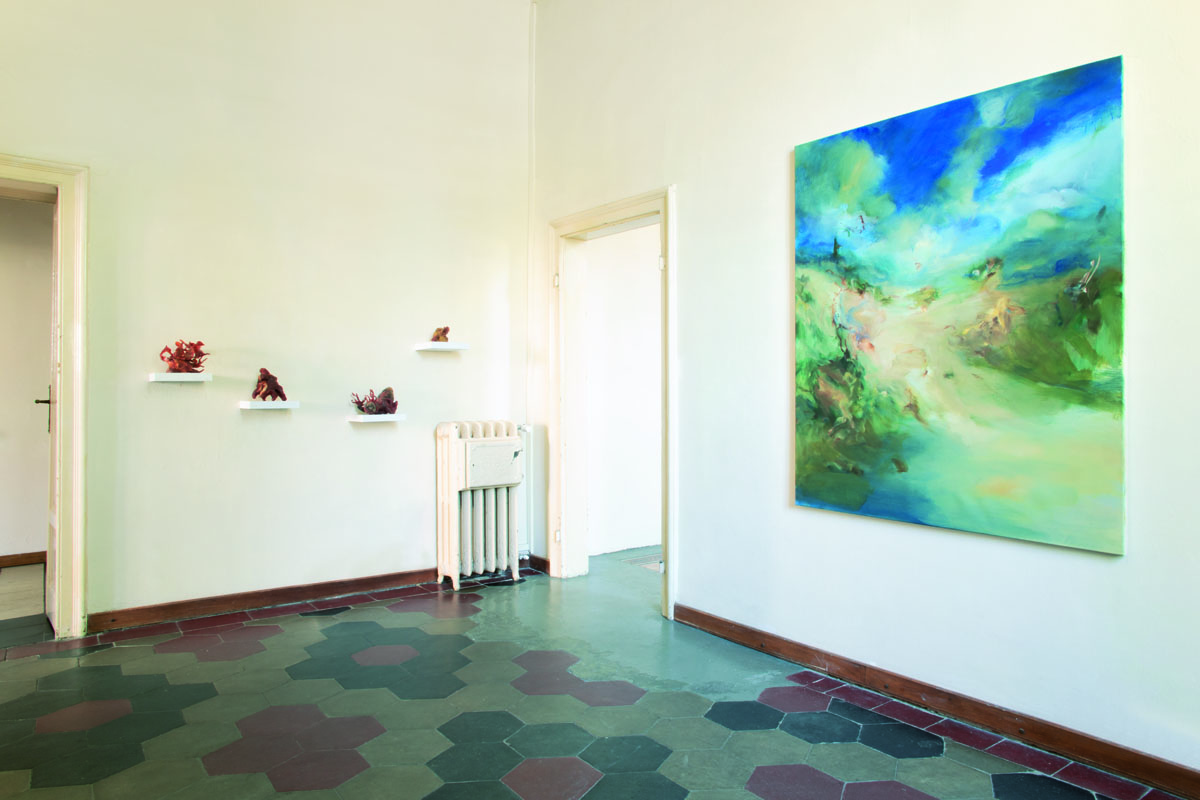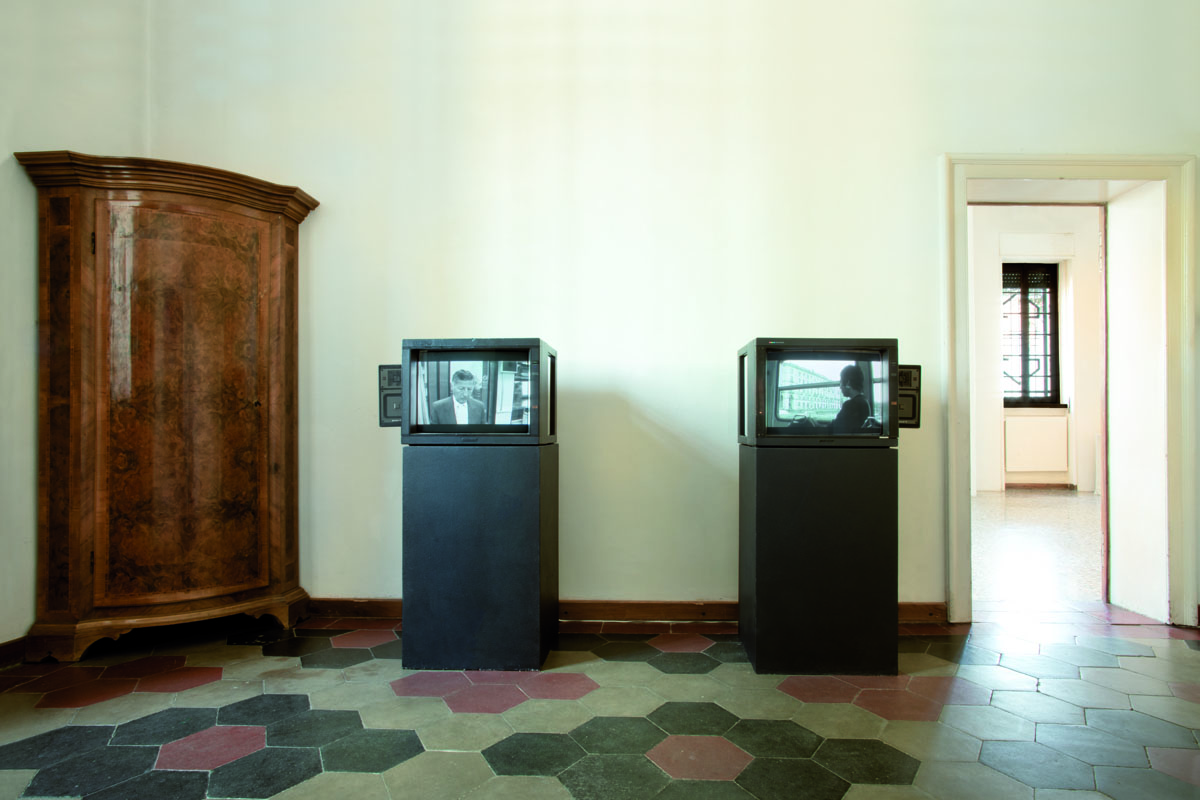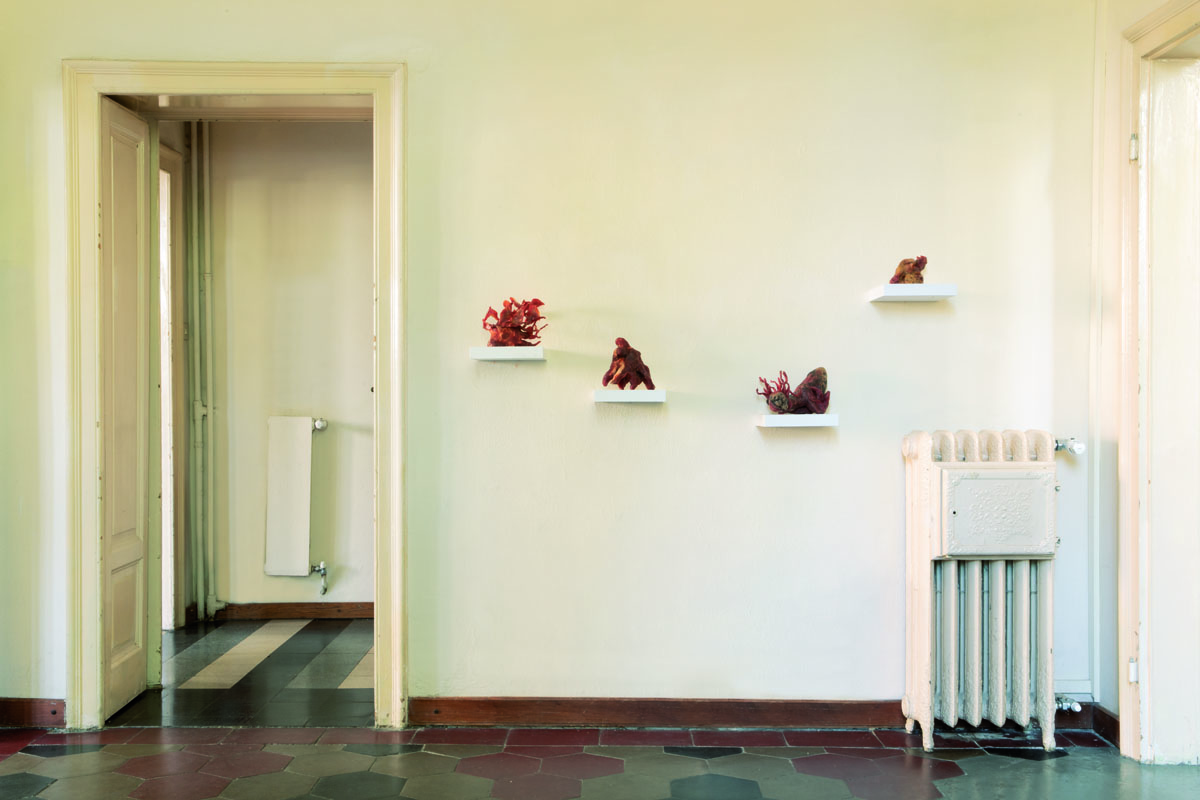 Appocundria, Casa Testori, 2019 © Maki Ochoa-19
Appocundria, Casa Testori, 2019 © Maki Ochoa-20
Appocundria, Casa Testori, 2019 © Maki Ochoa-21